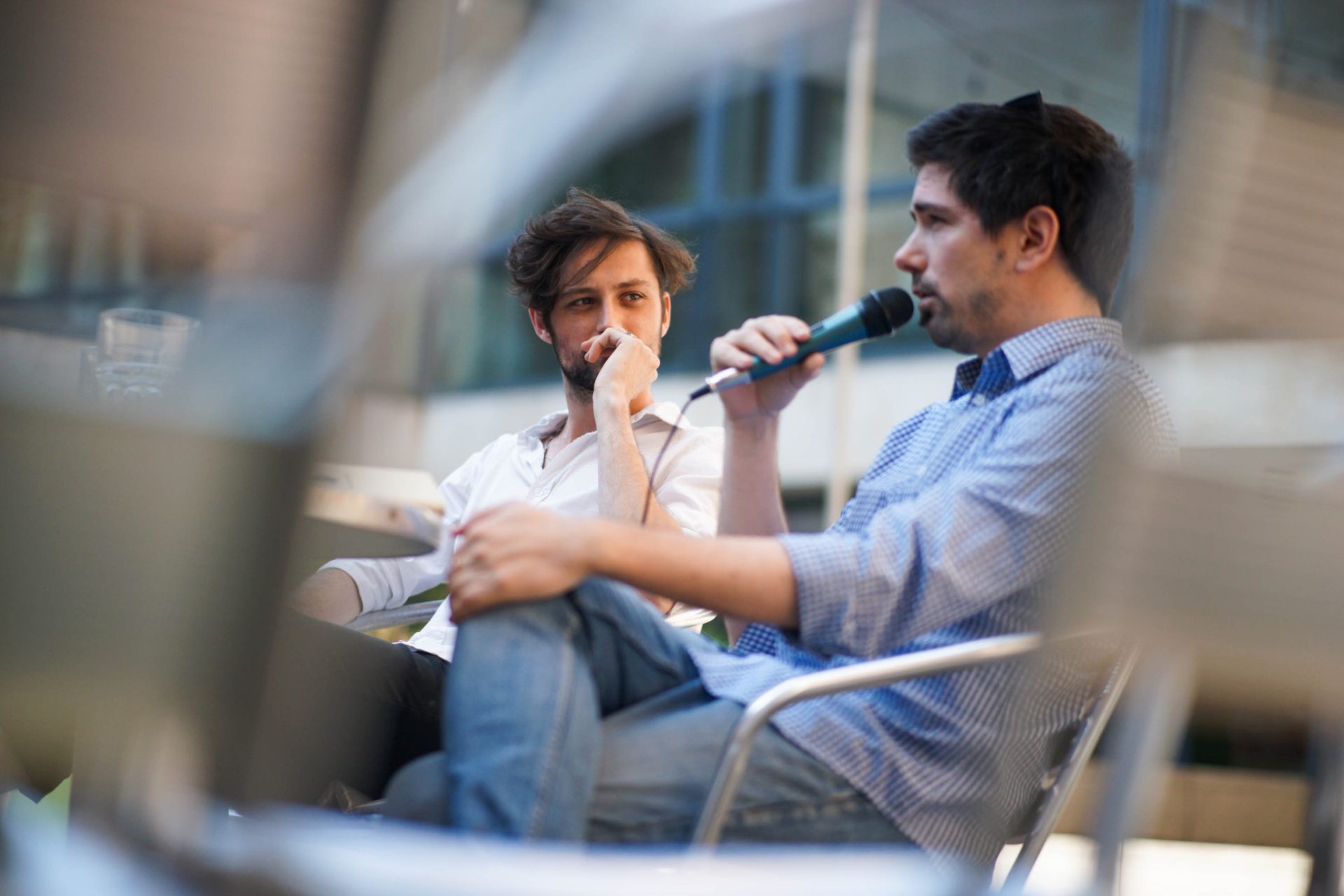 On 16 June the Budapest Grand Novel visited Szombathely
You may ask what was the Budapest Grand Novel doing at a festival in a rural county seat? For 30 years now, every June 16th, Szombathely has celebrated James Joyce's epoch-making work Ulysses as part of Bloomsday. The BPNR has a strong connection to the Ulysses European Odyssey pan-European project at the grant level and is part of a cross-artistic and cultural work spanning 18 countries, but perhaps the most significant motivation and inspiration for the book is Joyce's masterpiece.
Like the 1920 work that defined the whole of postmodern and contemporary prose literature, the Budapest Grand Novel will be the result of a large-scale experiment in November. Only whereas in Ulysses the 18 parts create a day and thus a world of atmosphere, the Budapest Great Novel will use this methodology to capture 23 chapters, 23 districts and 23 contemporary writers, in an attempt to capture an era, a spirit, a city's 150 years of history, to preserve it as an intellectual monument and to open it up to posterity.
In this way, Bloomsday was a great opportunity for the project participants to talk in public about the influence of Joyce, the connections between Ulysses and the Budapest novel, and what it means to be a provincial writer in Budapest,.
Renátó Fehér, a poet and writer from Budapest's 6th district, is writing her own chapter in the Budapest Great Novel and has been living in the capital for 15 years. It was extremely interesting to see what it really means to be a resident of the capital, who is a Budapester and what does it take for someone from the countryside to become an important pillar in the commemoration of Budapest's 150-year history. The Budapest Great Novel belongs not only to those who live in the capital of Hungary, but to everyone. Just as every visitor, commuter, and those who experince the city adds to its history, so it is absolutely true of the work in preparation.
The pictures of the talk are by Katalin Lutor.